Covid restrictions at a glance
You've been tasked with organizing a meeting, and you need to do it ASAP. The problem is that you have to take into account multiple aspects, such as costs, total travel time, carbon footprint... And if that wasn't enough, also COVID 19 restrictions.
Attendees will arrive from different countries, and each one needs different travel requirements. Is there any trick, so you don't end up wasting days consulting multiple sources to have all the information?
TROOP's new COVID 19 functionality
Luckily for all the meeting planners, TROOP has just announced a new tool update that provides all the necessary information about COVID 19 restrictions. How does it work? The app has added a revolutionary COVID 19 related data layer where users can quickly and intuitively check entry restrictions to destination and departure countries for their group of attendees.
This means that planners can know in seconds all the travel restrictions due to COVID 19 and find the destination, making meeting organization easier than ever. The app offers the most up-to-date and detailed information on restrictions, as well as necessary procedures, such as PCR tests, forms, etc. This makes the tool the most complete on the market when it comes to offering data concerning the COVID 19, although this is not the only information included.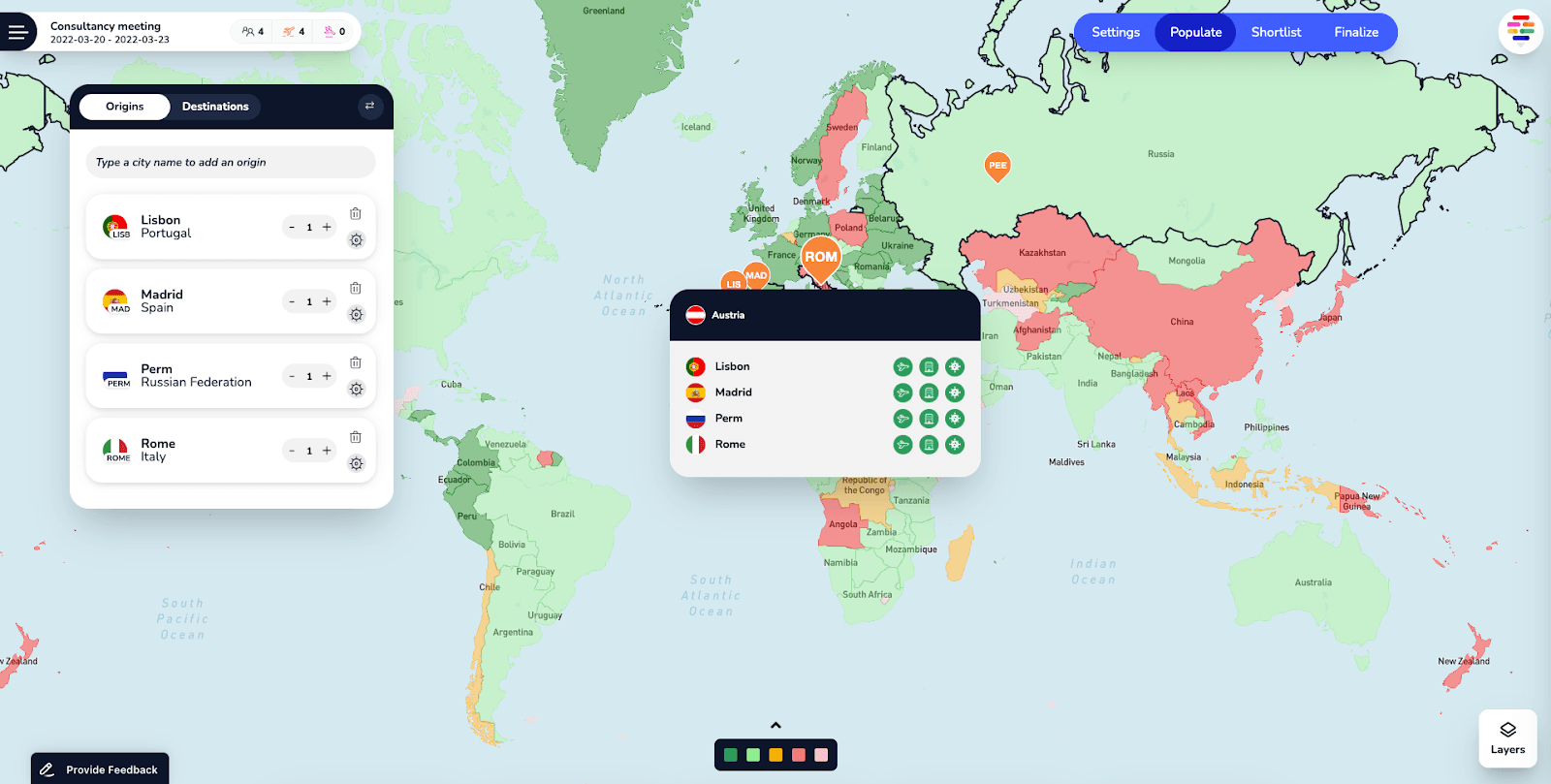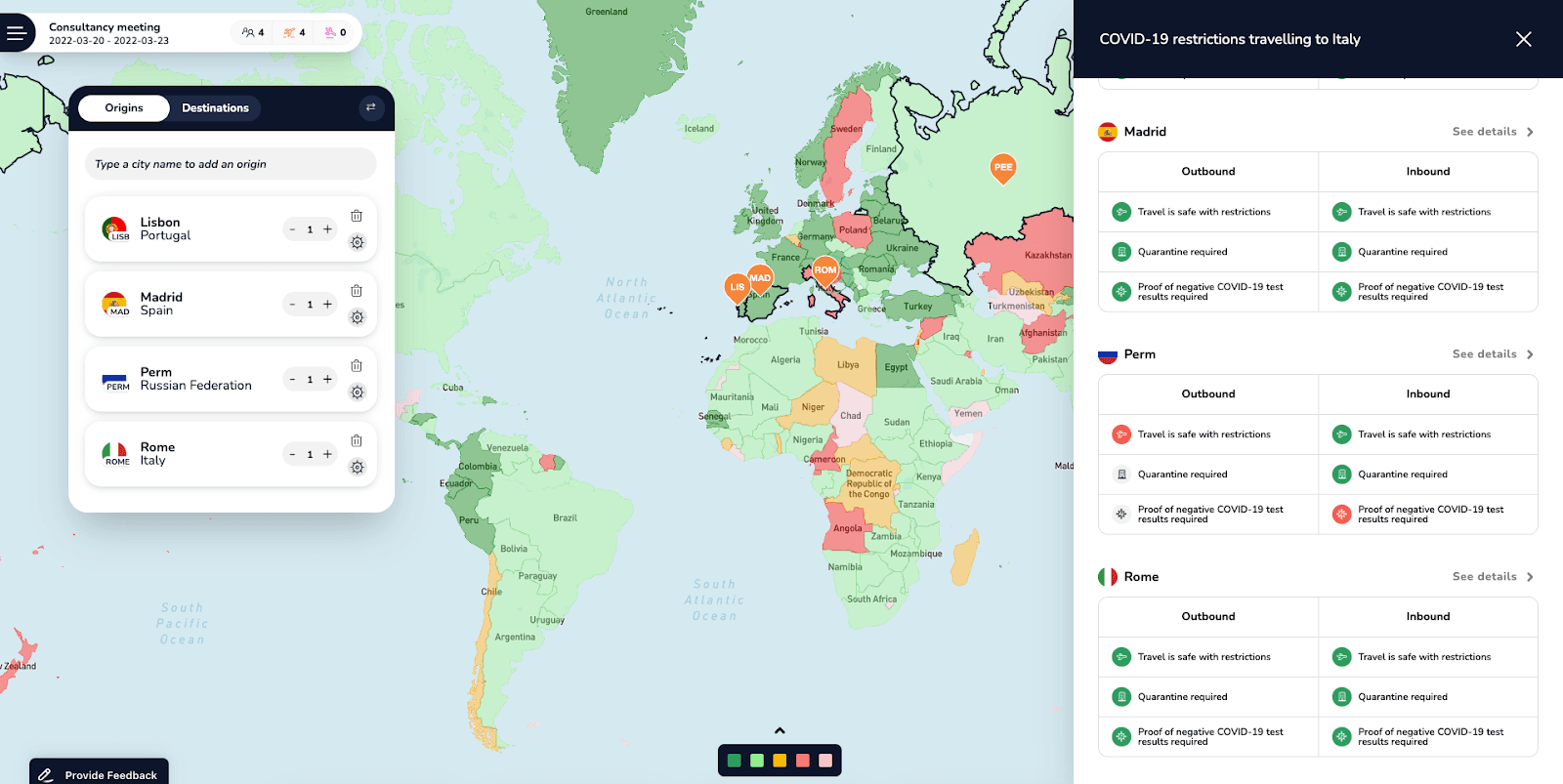 A 360 degree tool
TROOP has transformed what has historically been a heavily manual and time-intensive process into a self - serve platform that facilitates the search of a location and destination and timing choices, based on corporate CO2 goals, travel policies and participant home locations among others. TROOP aggregates and visualizes data on sustainability, service, savings and safety enabling planners to compare meeting destinations quickly. Meeting organizers can use the dashboard to visualize and aggregate data to make quick and informed decisions about group travel and collaborate with co-workers and participants.
The platform benefits everyone in any sized organization that is involved in arranging meetings, both big and small by removing all the manual work that currently takes place to pull together pricing and availability and then supercharges it with sustainability & safety data, and much more.
Do you want to know more? Visit TROOP and discover how we can help you!